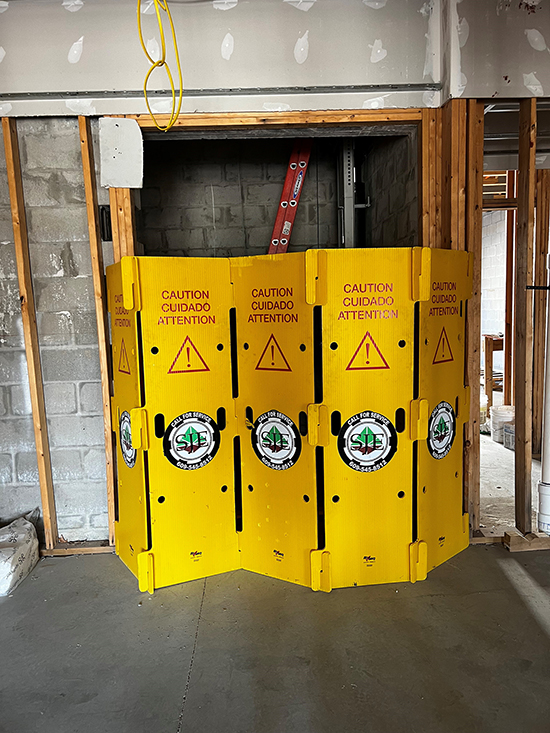 Your facility should always be making a good impression, and your building's elevator is part of that impression. No one wants to ride in a slow, noisy elevator. Take the time to improve your facility…call us today for your South Jersey commercial elevator sales and installation.
At South Jersey Elevator, we handle all of your commercial building elevator needs, with the highest level of detail and professionalism. Our technicians all stay educated on the latest practices, and they are all CET-certified, AET-certified, QEI-Certified, and OSHA-30 certified. You can relax knowing that your building's new elevator is installed with the utmost reliability and safety in mind.
For your new elevator installation or modernization, we'll provide you with a free survey of the building and a hassle-free estimate. We can install an entirely new elevator in your building, and establish a maintenance plan to keep your elevator running smoothly and dependably, and for as long as possible.
If you're looking to install a new elevator and don't know where to start, reach out to us today! We can answer any questions you have, from starting costs to our first class maintenance plans. We can help you determine the best layout for your elevator, and design an elevator to your vision and needs.
If you're a builder looking to install an elevator, contact us today and if possible, please provide us with the following information:
The building name and address
Your name and relationship to the project, your email address, and best contact name
Any current prints you have
The project timeline
The number of elevators you'd like installed
The number of stops the elevator will need to have
Whether this is prevailing wage or non-prevailing wage
Let us be your destination for South Jersey commercial elevator sales and installation. Contact us today to get started.