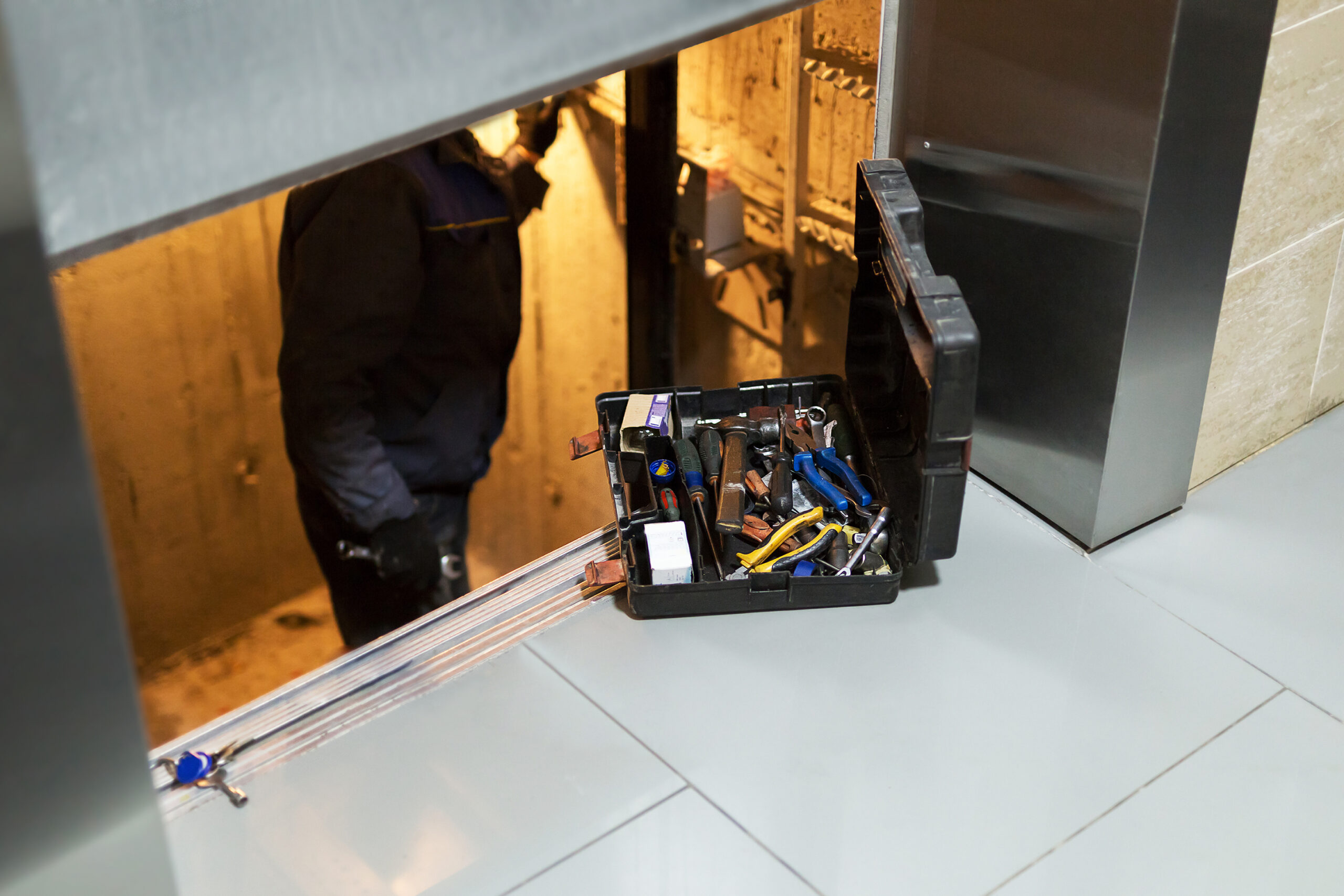 South Jersey Elevator is your trusted choice in Atlantic County elevator companies. We are a family owned and operated company that provides sales, installation, repairs and maintenance of elevators, for both commercial business owners and residential properties throughout South Jersey. Our technicians are available 24/7…if you have an elevator emergency, call us now at 609-545-8512.
Our Atlantic County Elevator Services
We offer top to bottom elevator service for Atlantic County homeowners and businesses, including:
Sales and Installation. A slow, rickety and noisy elevator that breaks down on occasion isn't just annoying and concerning, it makes a poor impression on your visitors and customers. If it's time for a new elevator in your building, contact us. We will install a new, smoother elevator that is both reliable and safe. All of our technicians that are CET-certified, AET-certified, QEI-certified and OSHA-30 certified.
Elevator Repairs and Emergencies. We're here anytime you have an elevator emergency, and we respond to your service call in a timely manner. Our technicians will troubleshoot your elevator problems, and explain to you the best options for getting it running smoothly again. Be sure to ask about our affordable maintenance plans, to keep your elevator in smooth running condition for as long as possible.
Elevator Improvements. You might not need to replace your older, less appealing elevator…we can also upgrade and modernize it for an improved ride. We can make improvements to your elevator's look, its controls, its doors, and its interior décor, while maintaining the elevator's reliability and efficiency.
Elevator Maintenance. Our staff can set you up with a customized elevator maintenance plan that suits your building's needs and your budget. We will come out for periodic inspections, lubricate the moving parts, and visually inspect the elevator to spot any potential problems. With our maintenance service, you'll have the peace of mind of not worrying about your elevator's function. Your maintenance plan also includes discounted rates for parts and service.
Whether your building needs a brand new elevator or service for an existing one, let South Jersey Elevator be your choice for Atlantic County elevator companies. We'll provide you with a no-hassle estimate with every job, and answer any questions you have.
Reach out to South Jersey Elevator today for your elevator needs…we can get the job done right!
Proudly serving: Atlantic City, Brigantine, Hammonton, Egg Harbor City, Margate, Northfield