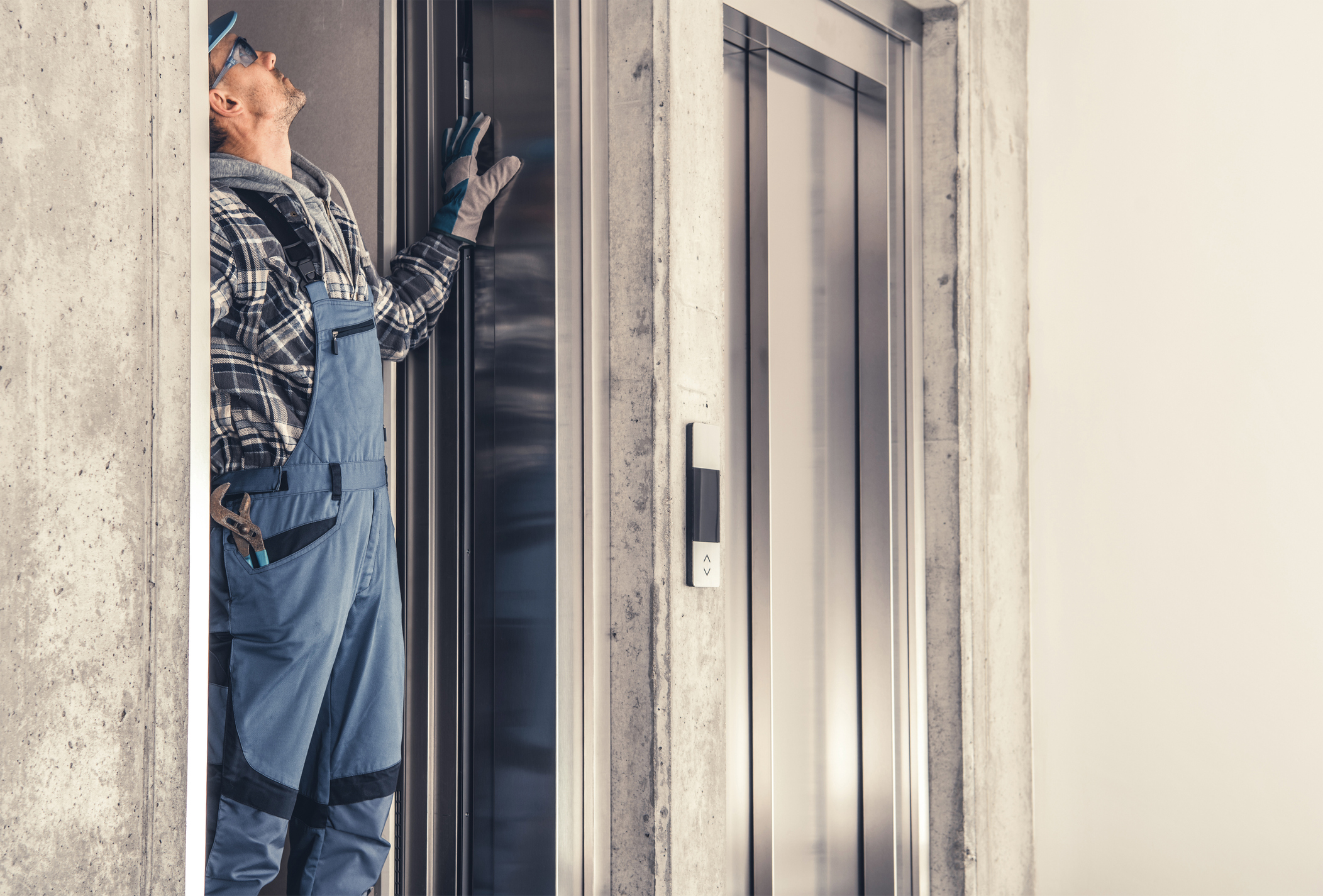 Let South Jersey Elevator be the answer to your search for Woodbury NJ elevator companies. At SJE, we have the tools and knowledge to handle all of your elevator needs…new installations, elevator repairs, and maintenance. We serve both residential and commercial property owners throughout Gloucester County. Our elevator technicians are all experienced professionals and are CET-certified, AET-certified, QEI-certified and OSHA-30 certified. Get started with us today and we will discuss your needs and provide you with a hassle-free estimate.
Call us for your elevator emergency anytime at 609-545-6512.
Our Woodbury NJ Elevator Services
Whether you need to repair or replace your current elevator, or have a new one installed, reach out to us. Our elevator services include:
Sales and Installation. We can fully install a new elevator or chair lift with the ideal layout for any size property. One of our technicians will conduct a survey of your property free of charge, answer any questions you have, and provide you with a detailed estimate before any work is done. Once we've installed your elevator, our affordable maintenance plan will ensure that it runs properly for the life of the unit.
Service and Repairs. Call us anytime to have your elevator repaired or serviced…we are available 24/7/365. We respond to repair calls quickly, send someone to troubleshoot your elevator problem, and review all of your options to get it running as quickly as possible.
Upgrades. Want to improve the look and function of your elevator? Elevator technology continues to improve, and we can modernize your elevator and improve the impression your property makes on visitors. We can improve the controls, décor, and appearance, while easing traffic and keeping it up to code.
Maintenance Plans. We offer an affordable maintenance plan that includes periodic visits, along with discounts on parts and service. Our elevator inspection includes a 14-point safety and function check, lubrication of moving parts, and identifying small problems before they result in shutdowns.
From start to finish, South Jersey Elevator can look after your elevator needs. Find out why we're the trusted choice in Woodbury NJ elevator companies – contact us today to tell us what you need and request an estimate. Then leave the rest to us!