Red
---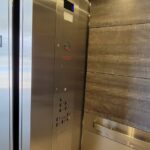 South Jersey Elevator completed this Commercial Elevator Modernization in Wildwood, New Jersey on 5/6/21. This client was having multiple issues with their elevator due to the machinery being obsolete. To be more efficient, the client opted to complete an elevator modernization. Elevator Modernization process: ▪ The jobsite is prepped to being working. The elevator is […]
Read More....
---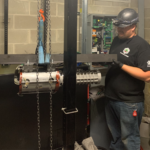 South Jersey Elevator completed this commercial elevator modernization in Absecon, NJ on august 5th of 2021. This elevator modernization was done due to the client having obsolete machinery. The client was running into constant operation problems with the elevator due to the equipment age. This caused the client to have many service calls. It was […]
Read More....
---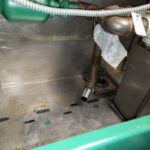 This elevator repair in Moorestown, NJ included a tank clean out, oil change and valve replacement. Upgrading and replacing these parts and performing this work will greatly improve the performance of the elevator and will extend the life of the equipment. Explanation of the repair and maintenance details: Control Valve. The Hydraulic Control Valve controls […]
Read More....
---
South Jersey Elevator now has access to the industry leading filtration units for your elevator equipment, a key element of pandemic safety procedures for elevator cabs. Covid-19 has changed the way the world thinks and lives on a daily basis. Social distancing has been one of the best practices to assist in decreasing your chances […]
Read More....
---